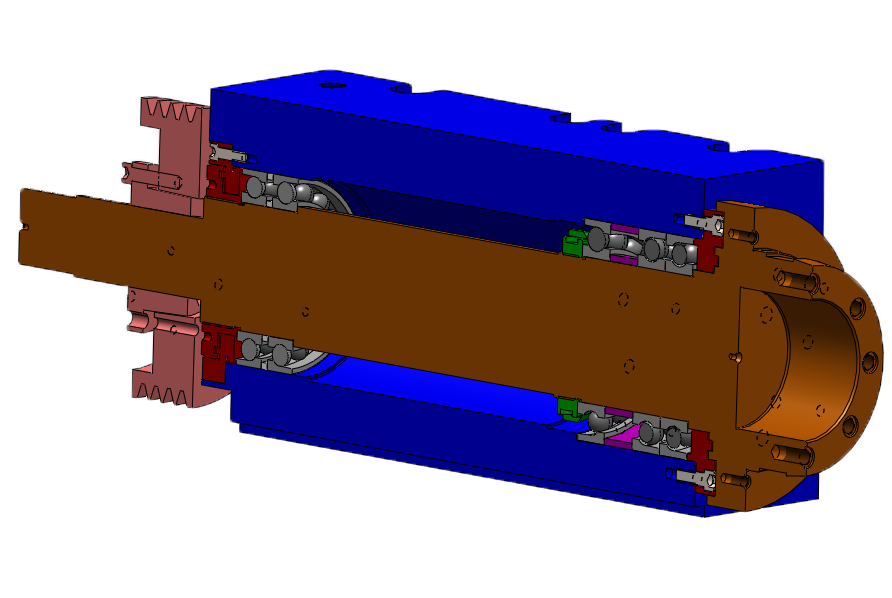 Spindle Design Services
The nature of precision machining demands different spindles for different work. And, often, custom capabilities demand a customized solution. It's why Fischer Precision Spindles, Inc. works with customers to produce unique spindle designs and custom-fabricated spindles. Our mission is to help you approach every project with complete confidence in your machining centers and the spindles you're using.
Our facility in Berlin, CT is well-equipped to produce spindles that meet the specifications of your unique application. As a full-service spindle shop, that means custom spindle design to stringent parameters, using quality components that hold up to the rigors of everyday application.
Spindle Design Capabilities
Whether you're in woodworking or operate a metalworking machine shop, your needs for a custom spindle are specific. We embrace them and strive to put them into a spindle design that's compliant with the expectations and working conditions in your shop. Some of the many woodworking spindle and metalworking spindle styles we're equipped to design and create include:
Custom Spindle Support
Rest assured that when you work with Fischer Precision Spindles, Inc. to produce a custom spindle for your specific machining operations, you can also expect the turnkey support that comes along with a custom solution. We're your partner for maintenance and repairs over the life of your spindle's application, to ensure you get maximum value out of your investment in a custom solution.
Discuss Custom Spindle Solutions
Fischer Precision Spindles, Inc. takes pride in going above and beyond for our customers—including providing them with spindle design and custom fabricated spindles. If you have a need for a custom solution, contact us today at 860-828-0595 to discuss it with a professional. Rest assured you'll get the product you need and complete support for it over the life of the tool.