Fischer Precision Spindles, Inc.
Headquartered in Berlin, CT, Fischer Precision Spindles, Inc. offers machine tool spindle sales and repair services to customers across the country. We sell and service top OEM brands including ELTE Spindles in North America, Heinz, SPL and more. Clients choose us not only because we offer a wide range of machine spindles for sale, but because we can service everything we sell to a factory standard of excellence.

We have the largest standard selection of spindles available in North America!

In addition to the sale of new spindle machines, we also offer comprehensive repairs.

We work with reputable partners, including ELTE Srl, Heinz Fiege Kg and SPL.

Since 1986, we've repaired thousands of spindles, across all major makes and brands.

We work with operators across the country to deliver exceptional sales and service.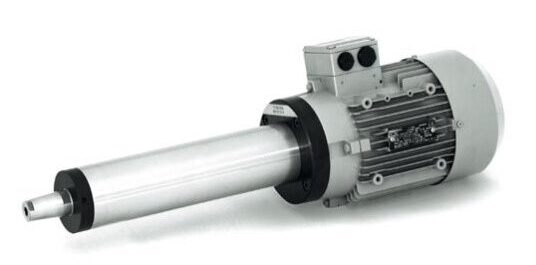 Sales, Service and Repair for Machine Spindles
For decades, Fischer Precision Spindles, Inc. has been a national authority on machine spindles. Woodworking and metalworking professionals choose us for a truly encompassing level of service that includes sales, service, repair and even custom design and fabrication of spindles for precision machining. No matter what kind of machining centers you operate or the nature of the material you're working with, you can rest assured we have solutions that keep your equipment running.
When it comes to sales, we represent some of the most reputable names in precision machining. Choose from hundreds of spindle options designed specifically to function at the capacity you need them to. From high-speed motorized spindles, to belt drive models, to hydrostatic and hydrodynamic varieties, we have solutions specific to any woodworking or metalworking application. We'll help you narrow down the variables and features, too—whether you prefer air- or fluid-cooled, AC or DC motors, manual or automatic tool changers. We work with our customers to identify a best-in-class solution.
What sets us apart from the competition is our approach to total life-cycle ownership.
We don't just sell you a spindle: we can assist you in repairing and maintaining it for the life of the tool. Our facility in Berlin, CT is home to sophisticated calibration and balancing equipment, operated by factory-trained professionals who are committed to delivering an OEM-standard of repairs. This also extends to any custom spindles we design and fabricate for our customers. From the moment you receive a spindle from us to the day you retire it, expect an unparalleled level of support and service.
The Equipment You Need for Precision Machining
Let Fischer Precision Spindles, Inc. provide you with the sales and service you need to execute precision machining services, at the helm of a multi-axis machine that works effectively. Serving following areas: Berlin, CT | Middletown, CT | New Britain, CT | Bristol, CT | Waterbury, CT | Meriden, CT | Hartford, CT | Wallingford, CT