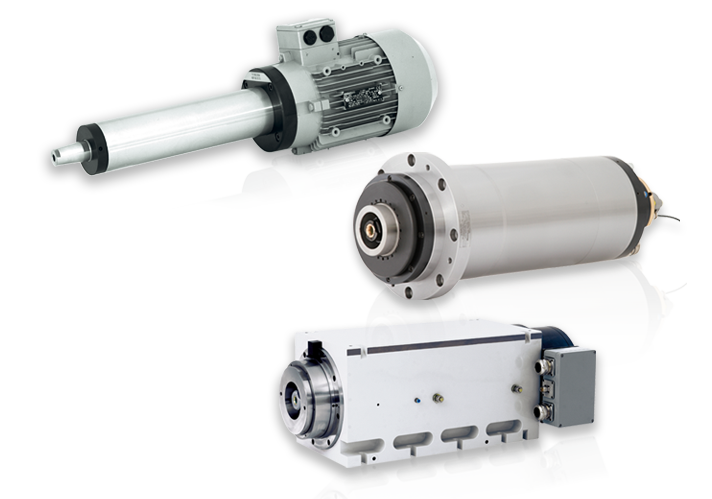 Metalworking Spindle Repair
When metalworking spindles begin to fault or fail altogether, it's critical to have them serviced by an expert that understands the complexities involved with each unique type of spindle. At Fischer Precision Spindles, Inc.,
we know the ins and outs of metalworking spindles because we sell and service the best models the industry has to offer. Our facility in Berlin, CT is home to a wealth of experience and capability, backed by the necessary
equipment required to delivery repairs that meet OEM standards. From faulty or malfunctioning grinding spindles to the complete remanufacture of milling spindles, we're the only service provider you need on your side when it comes to metalworking spindle repair.
To request a quote for spindle repair please download, complete, and return the following form to [email protected]:

Complete Spindle Repair and Service
Regardless of the sophistication of your spindle, we're well-equipped to repair and service it, to restore the precision capabilities you expect from it. From issues with bearings and rotors to component replacements for
drawbars and stators, our abilities are encompassing. Our approach to metalworking spindle repair is a methodical one that includes comprehensive disassembling, inspecting, testing and rebalancing for all components. Using
sophisticated balancing and diagnostic equipment, we return your spindle to factory specifications, using parts, components and techniques that ensure the longevity and performance of the machine.
Types of Spindles We Repair
Our experience selling and repairing metalworking spindles extends to all major types, no matter what type of machining center you have or the nature of the work you're doing. Some of our specialties include:
Grinding Spindles
Milling Spindles
Electric Spindles
Machine Tool Spindles
Low- And High-Speed Spindles
An OEM-Level Standard of Service
When you need metalworking spindle repair, put your equipment into the hands of professionals who know what they're doing, and who do it better than anyone else. Contact Fischer Precision Spindles, Inc. today at
860-828-0595 to learn more about our capabilities and to discuss a scope of service.